Customer & team
The product was developed for a US customer; the first release took place in March 2016. This project was developed by a team of six people: developers, a UI/UX designer, and a QA engineer.
The development began with a business analysis and functional UI prototype design and production.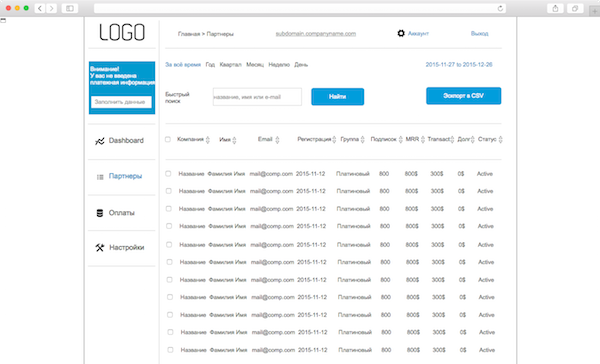 Vendors
Vendors can set various levels of partners, having determined a discount rate for each of them, which is the actual earning of the reseller. In addition, vendors indicate the type of settlements: instant or against end-of-month invoices. In case of instant payments, the partner needs to add a bank card to his account. Upon a subscription sale, its price, after deducing the discount, is paid from the partner's bank card immediately. In case of payment against end-of-month invoices, all sales accumulate and a single invoice is issued at the end of the month.
The portal's appearance is also customizable. Vendors can customize anything: the colors and format of texts, buttons, banners, and logos.
Partners are notified via email upon occurrence of certain events associated with them, for example, changes of their level or the list of available rates. Vendors can set the format of any such letters using embedded variables.
They can access any required information in real time, build reports and statistical sampling using their personal profile. All the basic information is displayed on a simple dashboard, which shows a summary of the current state of affairs.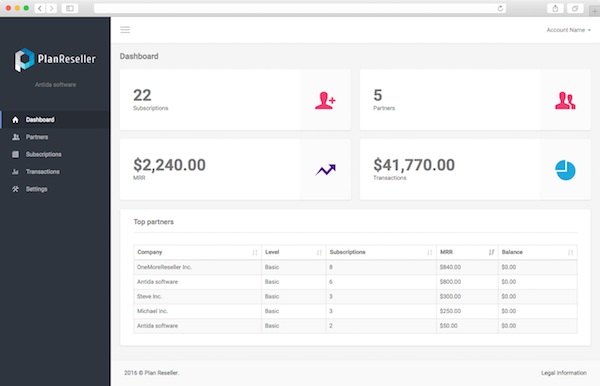 Partners
Partners register on portals created by vendors.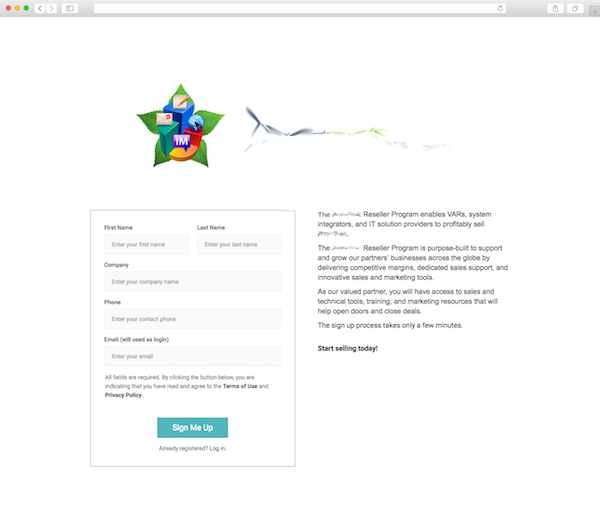 If the partner's level only allows instant settlements, such partner needs to add his bank card to the account first.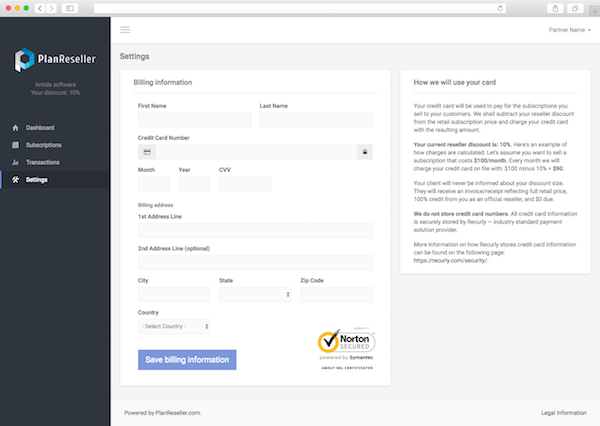 The main functionality of a reseller is the end-user subscription management. Resellers can register new subscriptions, update or cancel them, earning rebates with each sold item. In addition, resellers can see all financial indicators for different periods, the total income, regular income, etc. in real time.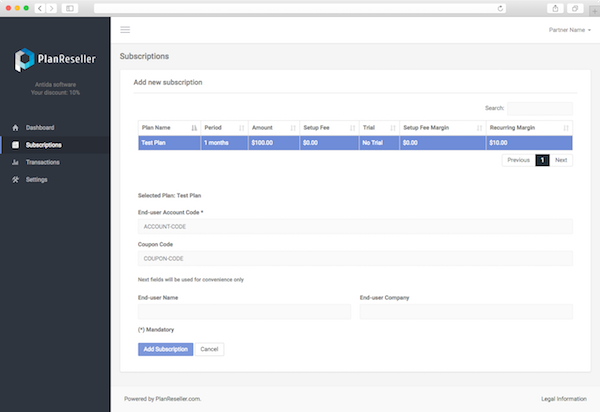 At the moment, the product functions successfully, has paying customers, and is supported by our team.