Problem
CIAN is a fairly successful project. It is a TOP 20 IT company according to Russian Forbes. The CIAN team has a large staff of IT specialists with rich experience in solving complex technical problems.
The company needed to develop a corporate website in order to be able to provide more details about their project, the tasks they accomplish, and the internal organization of the company.
Solution
The website design was developed by the in-house design department of CIAN. All we had to do was to work out the architecture, provide flexible customization, make an adaptive layout for different device types, and program its business logic.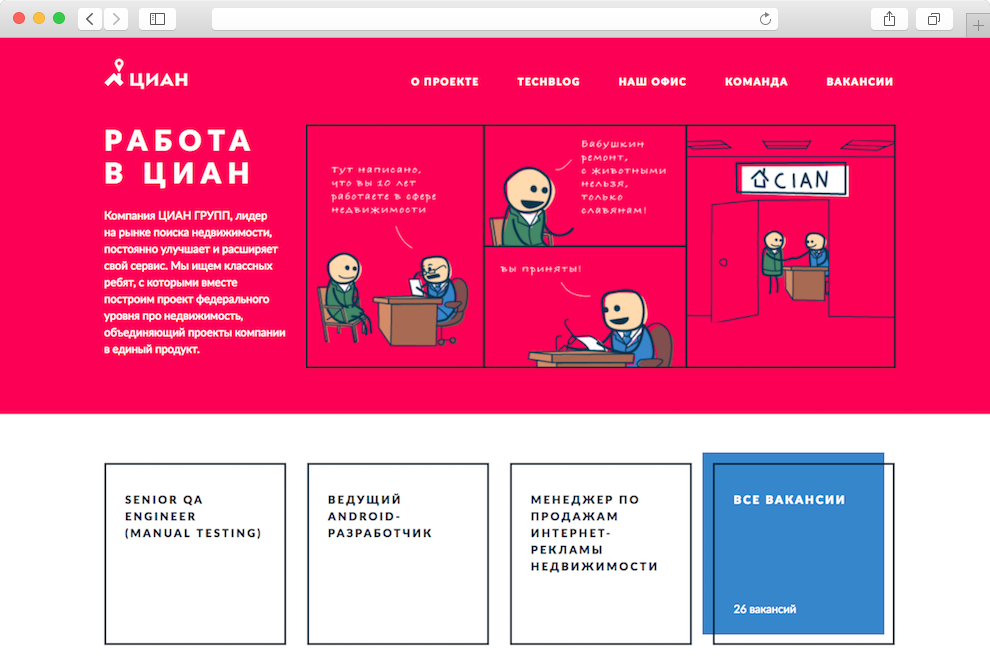 An important component of the website is the technical blog, in which the development team of cian.ru can provide solutions of various problems. Various teams within the company can post to the blog. Users have the option to subscribe to notifications about new articles' release.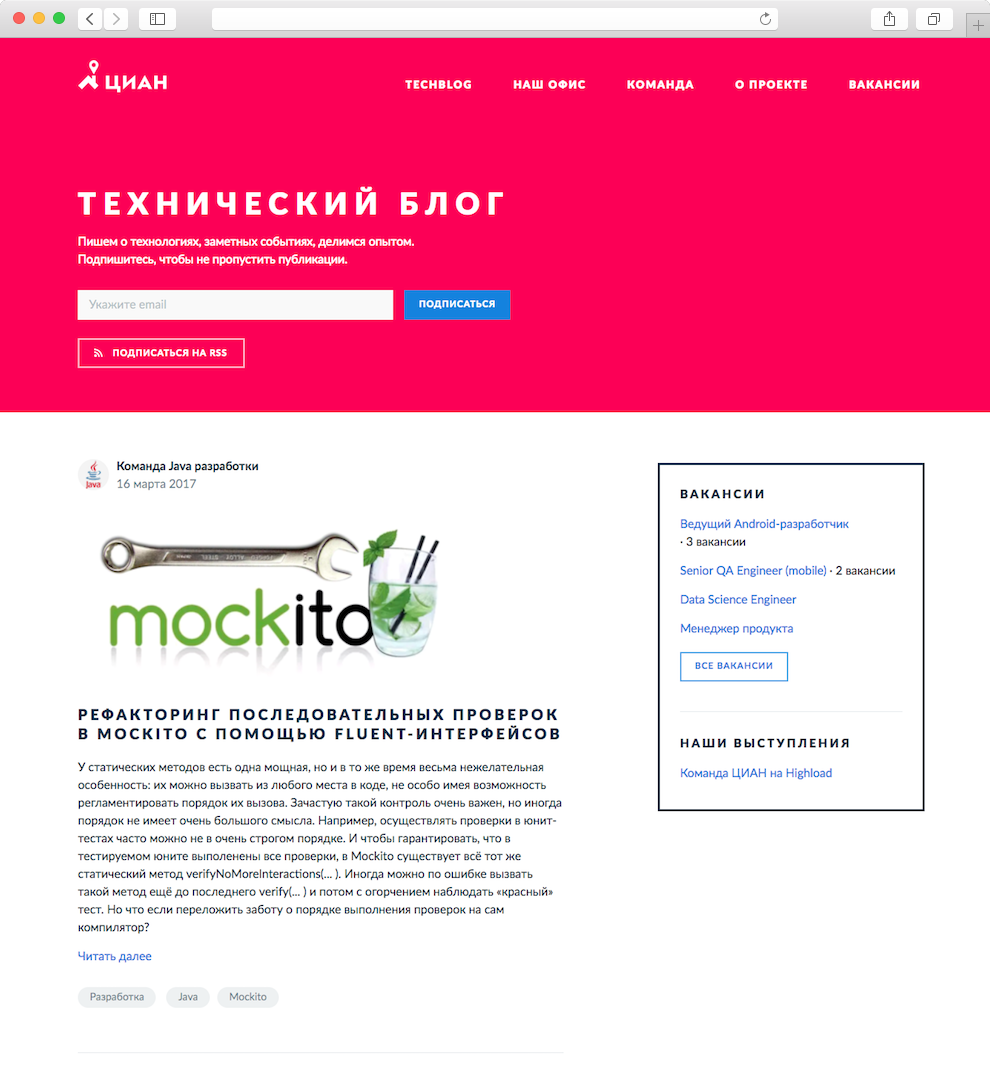 A particular attention is paid to the company's job openings. They are available in various parts of the website; the pages of specific job openings contain all the details that applicants might be interested to know. Here, it is also possible to respond to the opening one is interested in.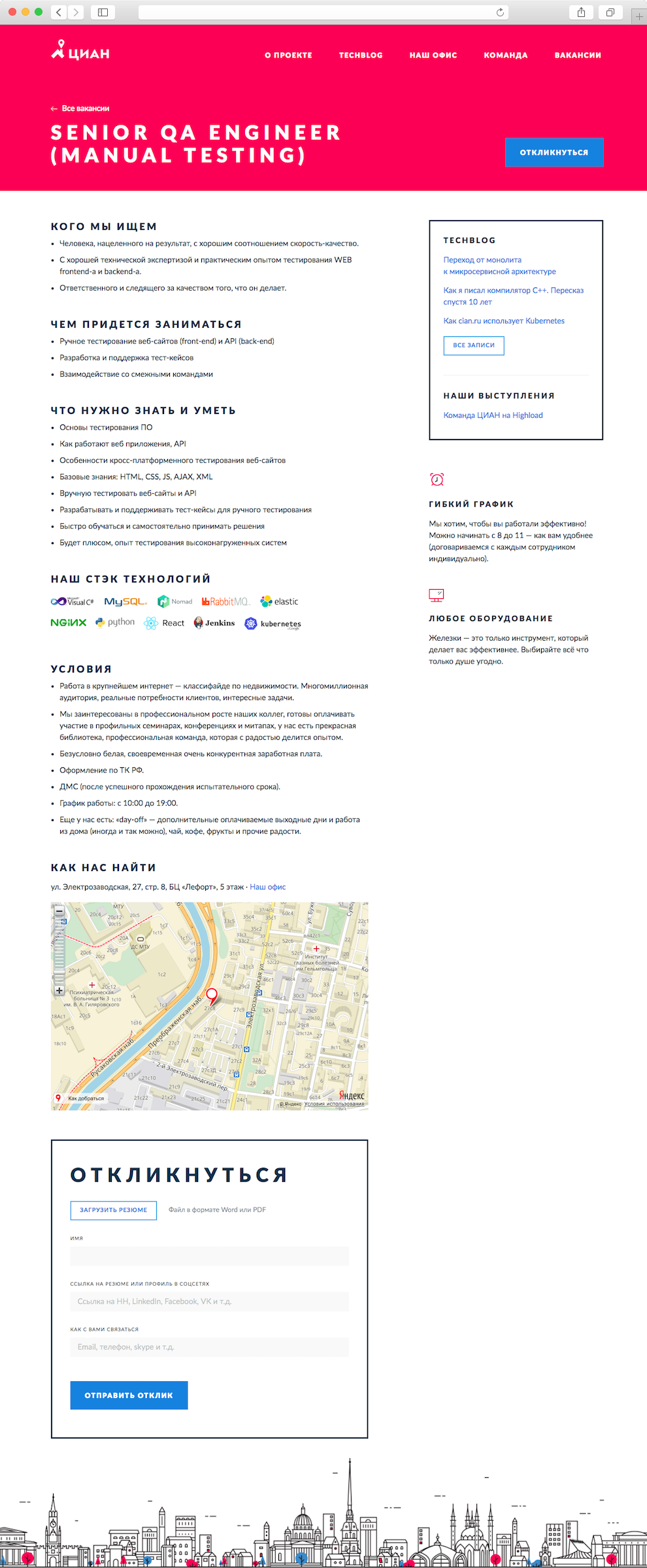 Result
The team of four people managed to develop this project for five weeks. At the moment, the corporate website is being filled with content and prepared to be launched.