Start of cooperation
In July 2016, we signed a contract with Birch Grove Software Inc. as a remote development team for ActivTrak. We connected at that moment when ActivTrak's frontend «moved» from jQuery to the Angular framework. At that time, the service had a lot of bugs and our main goal was to give the project stability.

While there was little trust and we got to know each other with the customer, we were mostly trusted to fix bugs and implement small features. However, the customer team quickly appreciated our professionalism and initiative, and soon we became full participants in the development process. So, one of our first initiatives was a change in the build and release process. Then we made a lot of suggestions on refactoring code at the data access layer, which ultimately led to a significant simplification of work with databases (there are several different kinds of them) and improve the service' performance.
Long way — great results
During this long time working on ActivTrak, we have implemented dozens of projects: very large and very small, visible to each user and hidden deep in the depths of the system. Some of these projects are worthy of separate independent case-studies.
All-new checkout frontend. Recurly as a billing platform.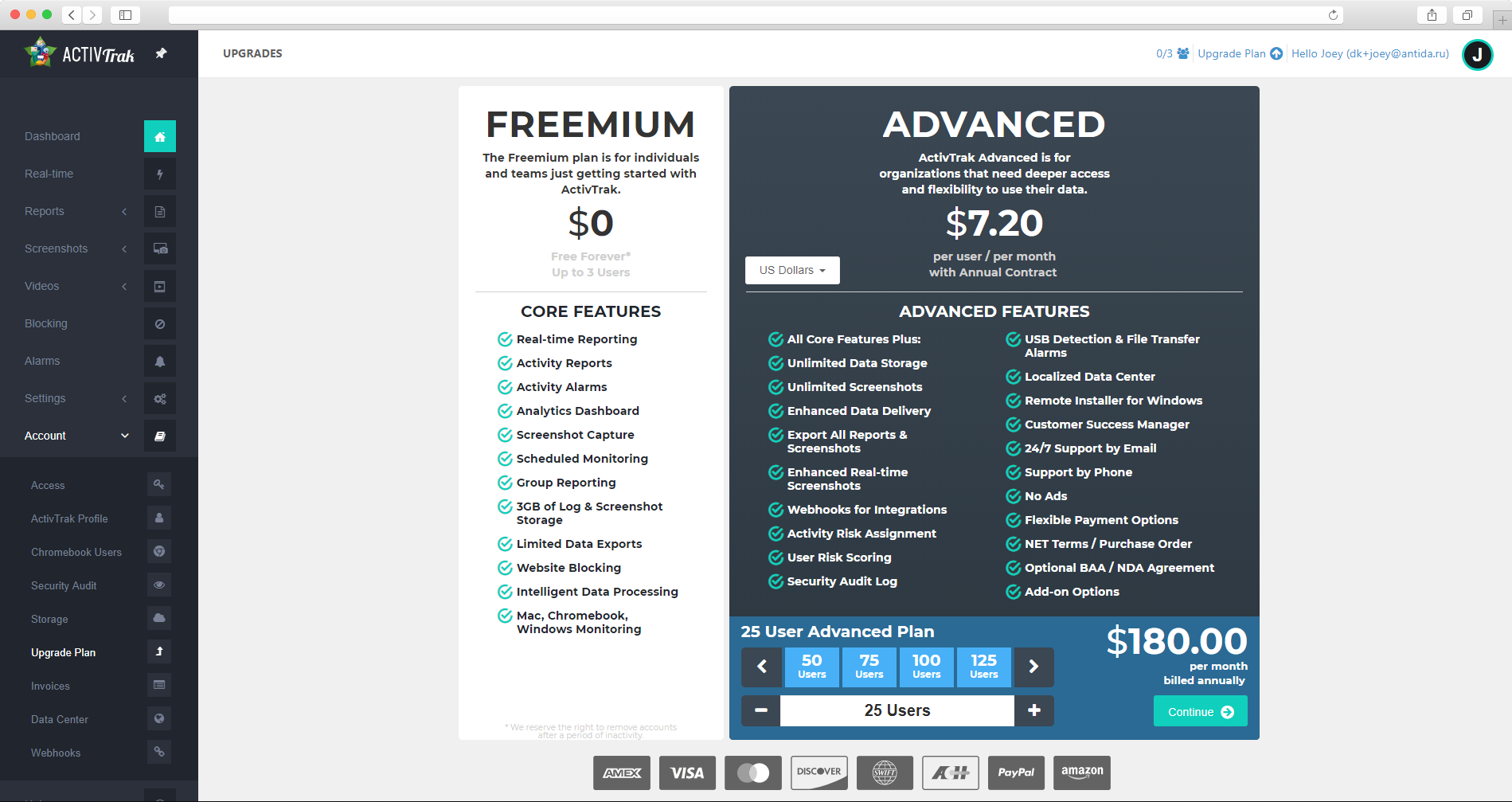 Support integrated with Zendesk. It allows users to talk with technical support directly from the service interface, to create automatic tasks for transferring account data from one data center to another.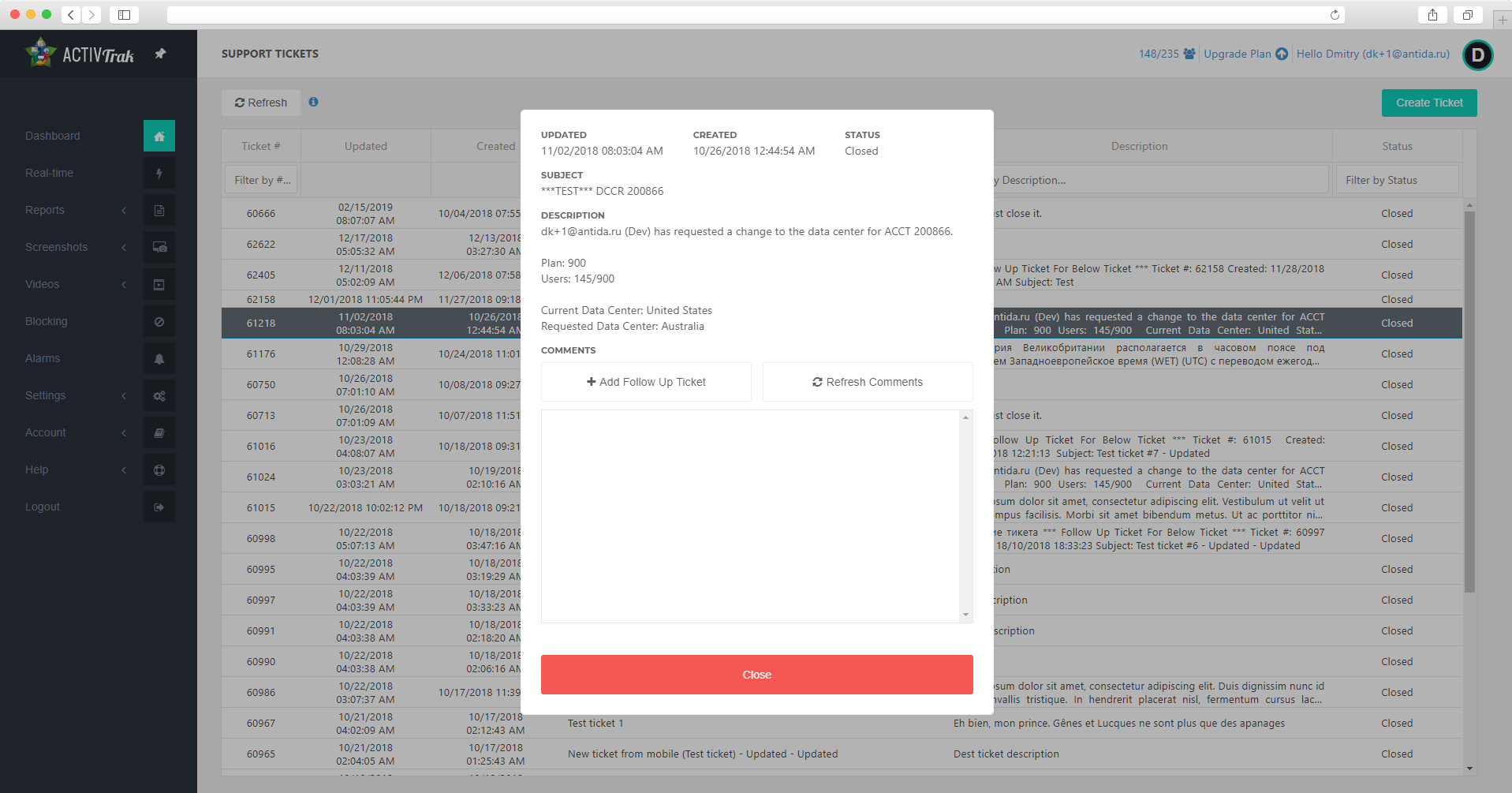 Users report with Activity Timeline. Allows users to see the activity of a particular user in a specific period of time in order to evaluate its productivity.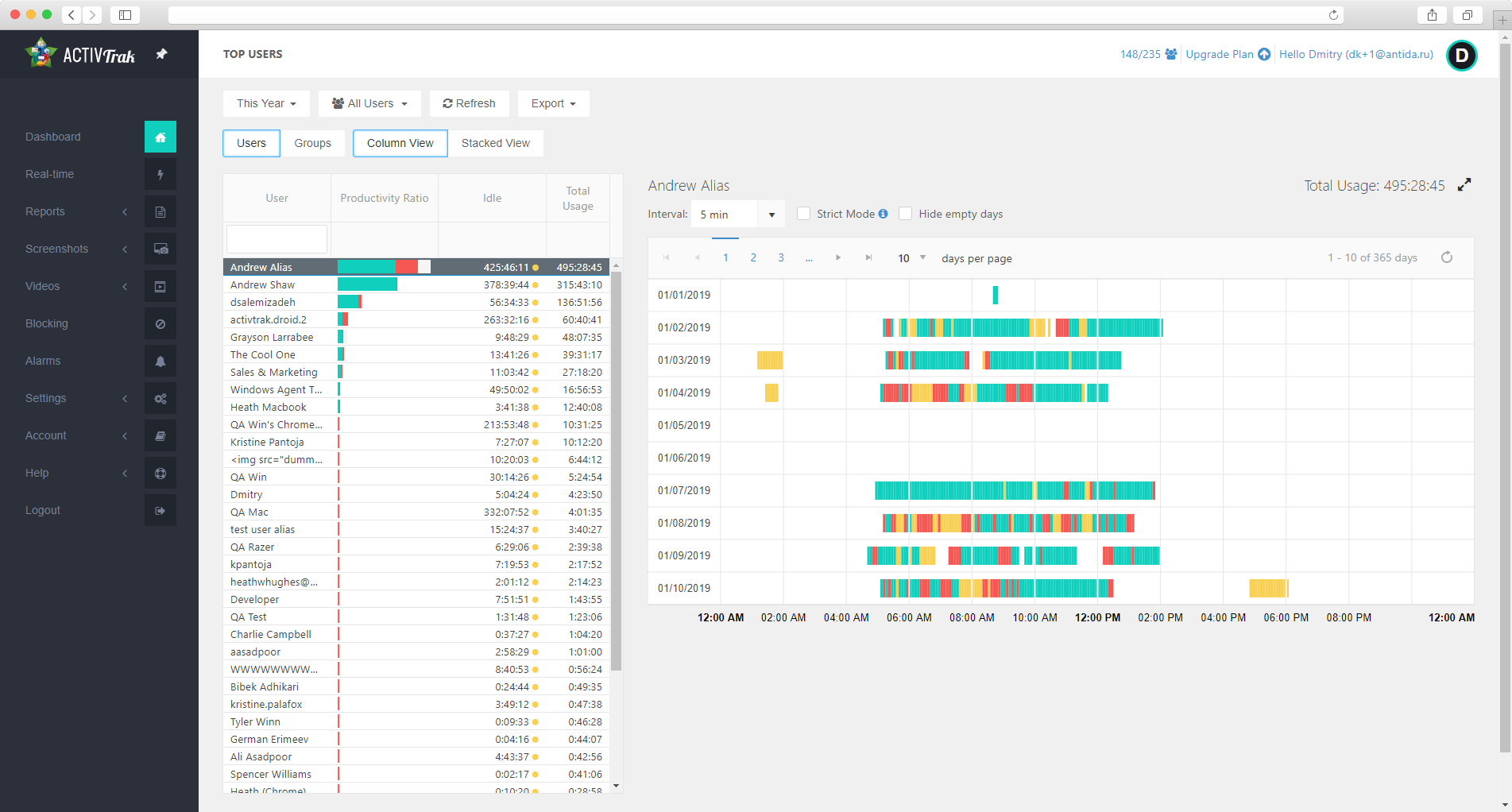 Realtime Screenshots. The service allows real-time tracking of screenshots on user computers. Implemented in websockets.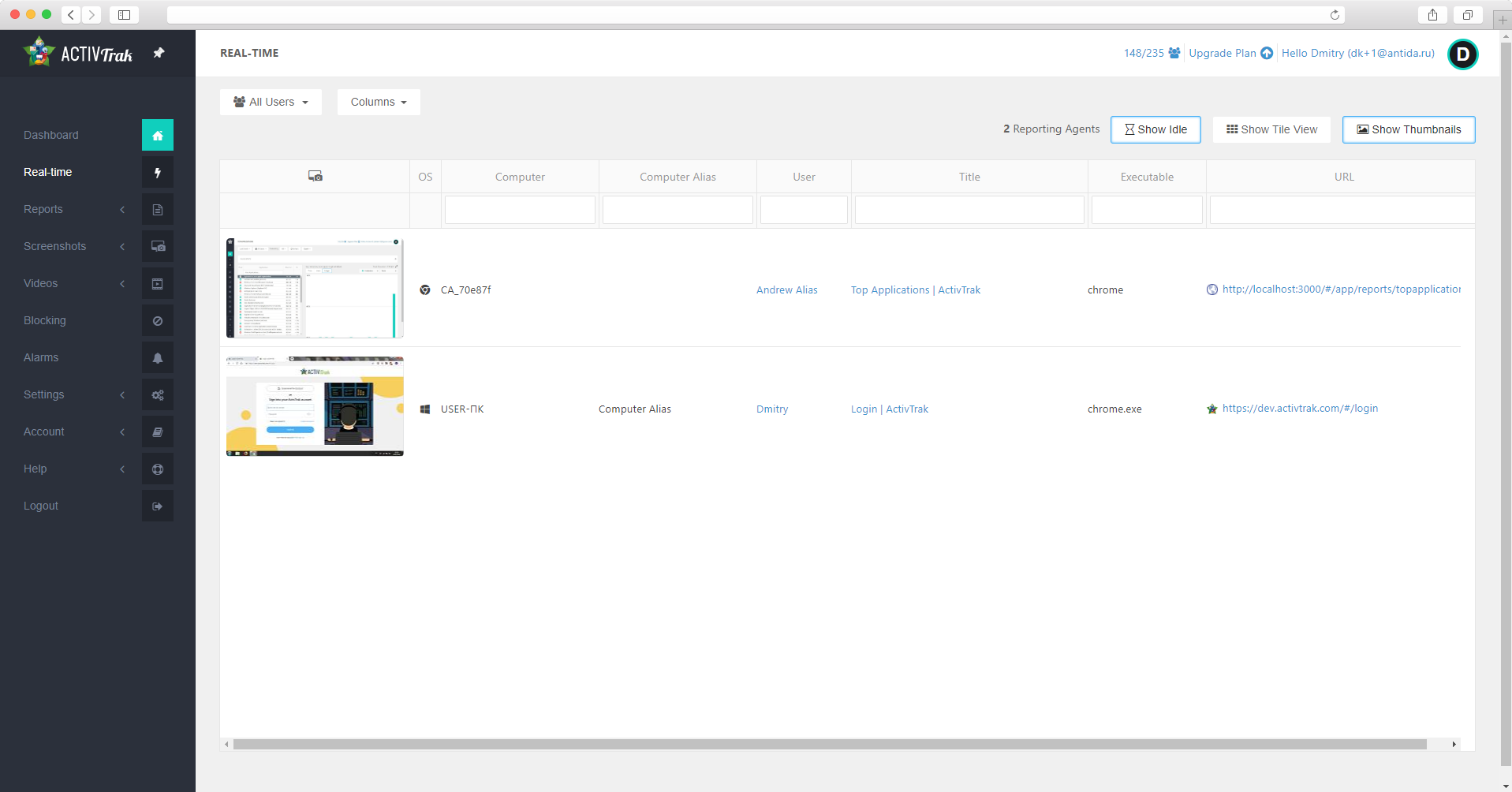 Weekly digest. Service for building and sending weekly email reports with all key metrics about the team's work for the week.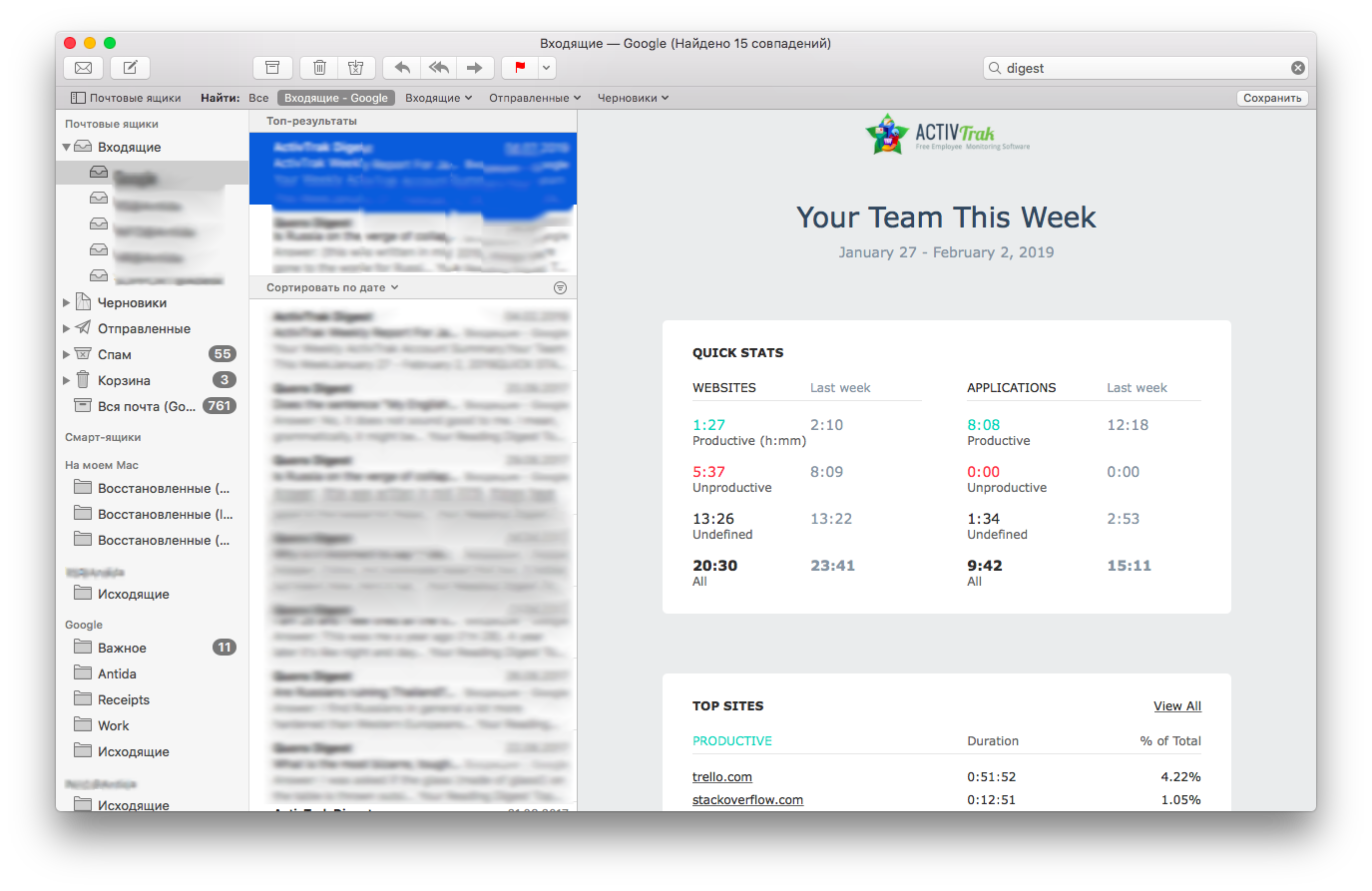 Risk Level Report, Security Audit, etc.
In addition, we have implemented a lot of large and important infrastructure projects that are hidden from the eyes of users, but ensure the full operation of the service. Here are some of them:
We implemented a distributed system for performing pending tasks from scratch, such as sending emails, webhooks and other things. It is necessary to understand the peculiarity that there are a lot of users and data in ActivTrak, therefore the implementation of such a system required the creation of a specific architecture.
We developed the Video Framework, which works on the backend and is responsible for processing, transcoding and storing the video received from the agents.
We developed an agent for Chrome OS. Case about it is on our website.
We implemented a huge system task for transferring backends to the .net core. As a result, we got big savings on servers and a significant increase in speed.
We have created a system for running and rolling back migrations to a large number of databases. There are a lot of storages and many of them are very large — this was a big challenge in solving this problem.
We implemented a system for exporting large amounts of data, for example, archives with screenshots of tens of gigabytes.
And dozens of other significant projects and experiments.
Now ActivTrak looks like this: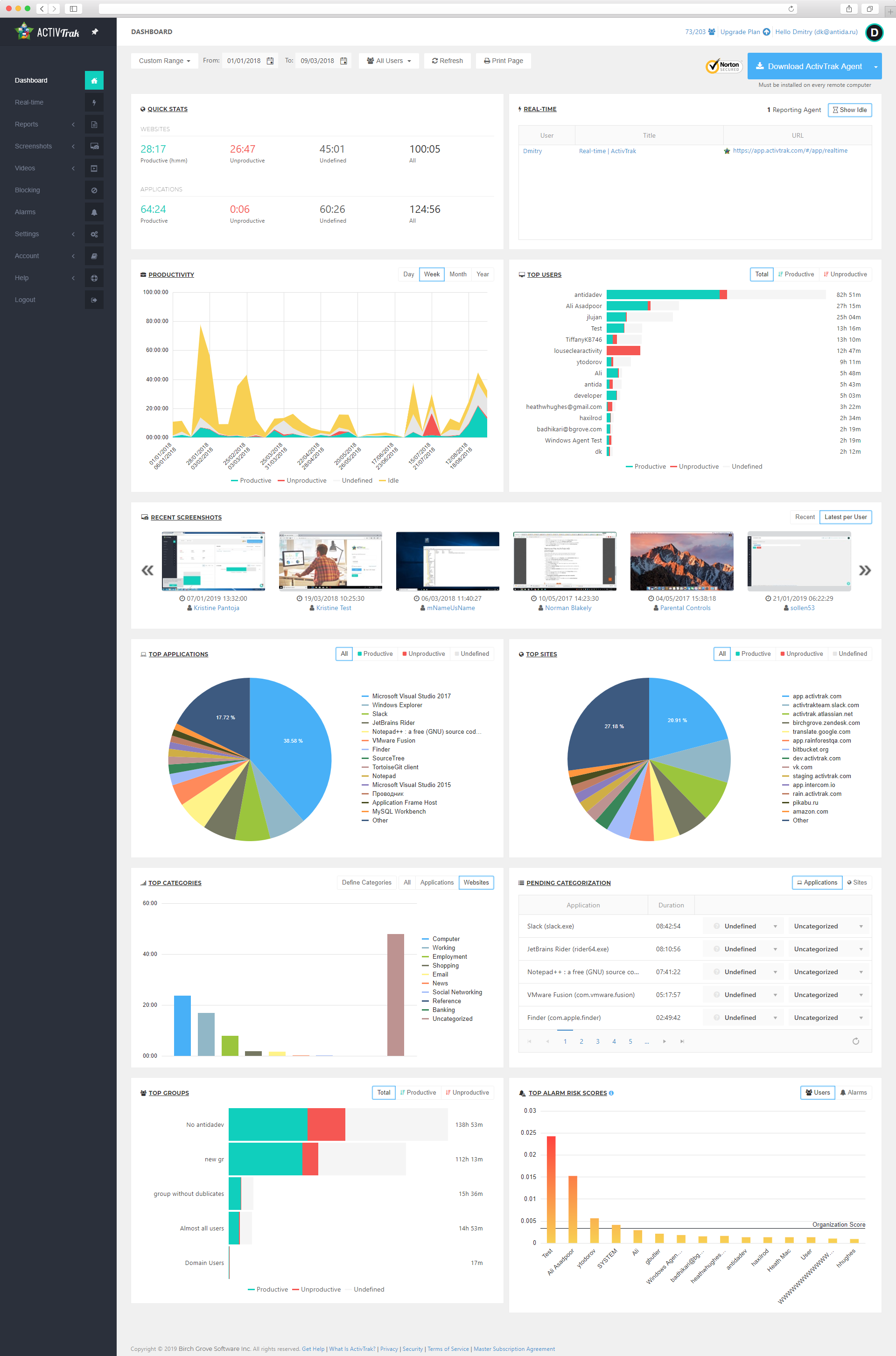 20 million dollars
In March 2019, ActivTrak raised investments worth $20 million from Elsewhere Partners.

VentureBeat.com: ActivTrak raises $20 million for employee monitoring software.

We are very proud of this project, we are still working on it and we are doing it better day by day.